Chaunsa Mango
Chaunsa is also one of the most loved types of mangoes across the world because it is exceptionally sweet and juicy. Chaunsa Mango of Pakistan is probably one of the worlds' top varieties available. It is an exceptionally sweet mango with a wonderful fragrance and delicious soft, succulent flesh with only the minimum of fiber.
Star Farm Pakistan (Pvt.) Ltd. has established its export department after 12 years of successful execution of International Food Safety Standards in food supply chain system.
Now proudly exporting Pakistani mango which has a prominent position among all the fruits grown in the country. The soil and climate condition enables Pakistan to supply and market the super quality mangoes around the world.
Chaunsa Mango is available from 15 June to 30th September.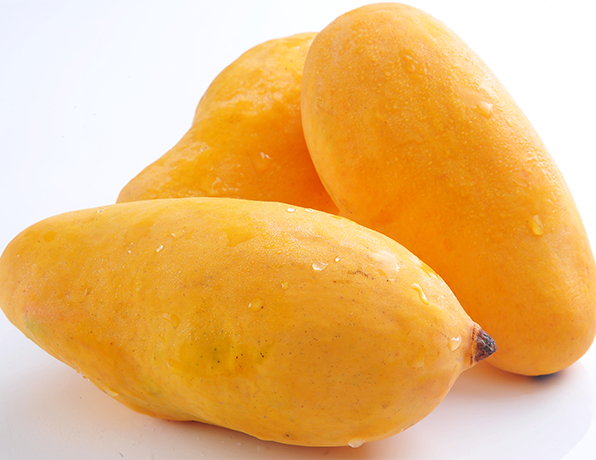 International Certifications
Certified Products from Orchards (Global GAP)
Processed from Certified Processing Units
Hot Water & Vapor Heat Treatment
Sanitary Phyto-sanitary Certificate from Department of Plant Pathology, Government of Pakistan)
Any other certification or third party verification will be provided as per demand
Product Features
Cultivation: Common, Organic
Type: Tropical & Sub-Tropical
Feature: Fresh and Juicy
Flavour: Aromatic
Weight: 150g to 300g
Crop: Current Year
Maturity: 100% Mature