Mandarin / Kinnow
The 'Kinnow' is a high yield mandarin hybrid cultivated extensively in the wider Punjab region of Pakistan. The soil and climatic conditions in Pakistan have given the Kinnow a unique flavor which distinguishes it from other comparable mandarins grown in the world. Kinnow is one of the best varieties of fresh mandarins.
Star Farm Pakistan (Pvt.) Ltd. has established its export department after 12 years of successful execution of International Food Safety Standards in food supply chain system.
Now proudly exporting Pakistani Citrus (Kinnow/Mandarin) which has a prominent position among all the fruits grown in the country. The soil and climate condition enables Pakistan to supply and market the super quality produce around the world. First provide the treatment with proper fungicide, then waxed and store the Kinnow at 4C, this procedure enhances the shelf life up-to 60 Days. Further processed Kinnow from certified processing units.
Kinnow is available from 1st December to 10th March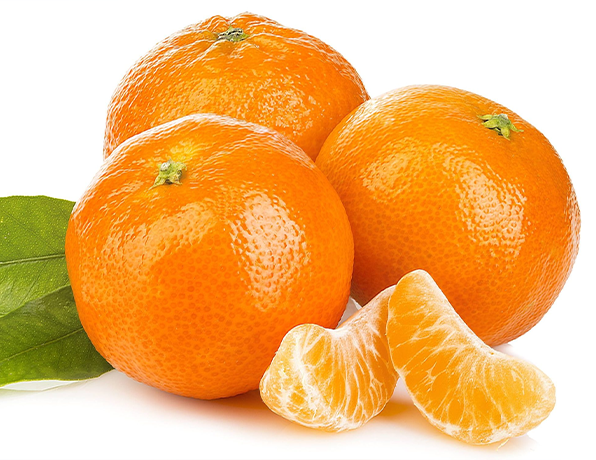 International Certifications
Certified Products from Orchards (Global GAP)
Processed from Certified Processing Units
Sanitary Phyto-sanitary Certificate from Department of Plant Pathology, Government of Pakistan).
Pre & Post handling, Sorting, Washing, Drying, Waxing, Grading Packing / Packaging and Pre-Cooling are the most common processes which are being practiced at our unit under hygienic conditions ensuring international food safety measure.
Any other certification or third party verification will be provided as per demand
Product Features
Easy Peeler
High Juice Content
Rich source of Vitamin C
Highly Flavored & Aromatic
High Nutritional Compositions
Attractive Colour / Melting Flesh
Maturity: 100% Mature