Fresh Onion
Onions are full of sulfur compounds that protect the body from ulcers and various cancers. They can also fight bacteria in the urinary tract. The most important of these compounds is called quercetin – an antioxidant compound that could provide protection against cancer, heart disease and allergies.
Main use of Red onions is in salads, sandwiches and other raw preparations partly because of their appealing deep-purple color. "Red onions, specifically, can have a really peppery, spicy flavor to them." This variety is sweetest from end of March to early September. Also recommends red onions for roasting, grilling and pickling. Another yellow onion which is suitable for any conceivable use. You could easily live a rich and fulfilling life even if this were the only onion you ever tasted. Its heavy brown parchment skin surrounds ivory white flesh with a strong, pungent flavor and aroma.
Star Farm Pakistan (Pvt.) Ltd. has established its export department after 12 years of successful execution of International Food Safety Standards in food supply chain system.
Now proudly exporting Pakistani fresh produces which has a prominent position among all the vegetable grown in the country. The soil and climate condition enables Pakistan to supply and market the super quality produces around the world.
Fresh Onion is available from October to December and May to July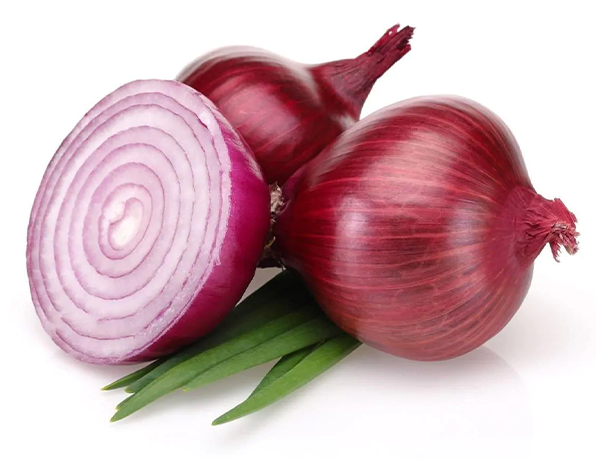 International Certifications
Certified Products from Orchards (Global GAP)
Processed / Sorting, Grading from Certified Processing Units
Sanitary Phyto-sanitary Certificate from Department of Plant Pathology, Government of Pakistan).
Product Features
Color: Bright Reddish Flesh
Maturity: 100%
Shape: Round to Elongated
Highly Flavored & Aromatic
High Nutritional Compositions
Weight (g): 150-300
A Grade Dried Onion